To make your website and be efficient with the use of available funds, the best initial approach is to promote using free methods. When these are exhausted, then switch to paid methods such as paid advertising or other forms of active promotion.
Here Are 9 Free Ways To Drive Traffic to Your Site.
Create Content Around Keywords
Some search terms are popular on Google while others are rarely searched. Use a search tool like Long Tail Pro or ahrefs.com to find relevant terms for the niche(s) that the website is involved with.
Write or outsource content produced around each relevant term. Aim for low to medium competition terms that your site has a good chance to rank for.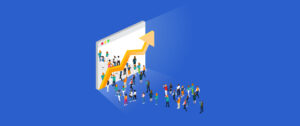 Learn to assess the top 10 sites for Domain Authority and Page Authority (MOZ metrics), domain age, total word count, and backlinks.
Build relevant backlinks (or have a Toronto SEO Company do it for you to save time and money).
The goal is to build links to the main domain and the money pages that you'd want to rank. Ensure that the links mainly build brand authority and that only a few mention the targeted keywords specifically to avoid getting hit by Google.
Links as well as content now take longer to affect page results today. It depends on the age of the site and the niche and how quickly it responds to new links being added.
Facebook is still one of the largest social media networks. It doesn't send as many Facebook users over to your website as it used to, but it's still a heavyweight.
You cannot afford to not have a Facebook page. However, don't just stop there. You can post links and post unique blurbs for any new content added to your site in its blog or provide updates to changes in other areas too.
Be careful not to create an issue with duplicate content.
There are relevant Facebook groups for just about anything. FB groups are the new message boards or forums on the web. Easy to hop in and post a message.
Take the temperature of the types of posts on the group. Some don't allow commercial postings. Others permit them from people who are known to the group and regularly share other useful information. A few have a designated 'pitch day '– when promotional posts are permitted.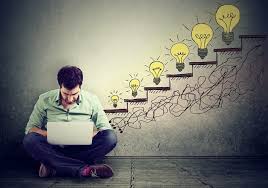 Spread the Word on Pinterest
Pinterest has become a significant traffic driver whether the site is already receiving Google traffic or not. Their search engine works far more based on images that have been re-pined on other visual pin boards and not based on the number of followers that you have.
This social network relies on daily actions. Pinning some images promoting your products, services, or written content, but mix it up with pinning other things you've found. Re-pin other pins that will appeal to the topic of each pin board you interact with.
Time on the service has a meaningful impact on the success rate. The longer you have been promoting and getting positive attention from your pins, the more Pinterest will reward your account and its pins.
Add a Pinterest button on your site that appears when hovering over images. This way, visitors can pin your images to their favorite pinboards on Pinterest too.
Think in Terms of Hashtags
Many social networks use hashtags to capsulate what a message or post is all about. So, whether you're posting a message on Twitter, an Instagram post, or elsewhere, be sure to use relevant hashtags.
Keep it positive too. You don't want to get into a flame war just because someone else is having a bad life and using transference to move their misery onto you. Keep it positive, upbeat, and helpful.
Consider Using Landing Pages Selectively
A landing page is a separately created page that is sculpted around a particular action that you wish the visitor to take.
The action might be subscribing to your newsletter, making a specific purchase, getting a guide, or liking something to boost your Facebook account.
Landing pages only focus on one topic to solicit the desired response. In almost all cases, they move your website forward in a meaningful way.
Outreach SEO for Guest Posting
Outreach is designed around the idea of contacting other relevant websites and pitching them an idea for a piece of content for their site. Usually, the quality of the research and writing needs to be comparable to what's already on their site to be of interest.
It's important to get the owner's name or who runs PR for the site, at least. Otherwise, it just looks like a mass mailer. In a perfect world, each approach should be individually drafted but that takes extra time.
The idea with guest posts is that you put your ideas and brand in front of another audience with crossover to your site. Some of the readers of your guest post will respond positively to it and click over to see what else your site has to offer.
Infographics are visual representations of useful data points that support what you're saying in an article. They include the originating website's web address which provides a way for viewers of the infographic to click through when it's posted on a third-party site too.
There are infographic directory sites for webmasters to search for a suitable infographic to publish. Or, a graphic can be created, and then work down a list of relevant websites that might be interested in publishing it.
Taking the extra time to locate suitable articles where your infographic will be most relevant. This will lead to the highest success rate. Usually, when someone posts an infographic they'll link back to your site – if they fail to do so, you can follow up later.
Getting free traffic is always optimal instead of going after paid traffic which gets costly quickly. While traffic from SEO takes months to appear in responsible numbers, many of the above techniques work out of the box. Don't wait for Google to rank your site highly – be proactive about it