HP Sangha is a premier Search Engine Optimizing company in Montreal. We take pride in helping our clients get superior quality SEO services with incredible results.
HP Sangha has reached hundreds of businesses ranking number one in their niches with the most popular and competitive keywords. Regardless of the competition, We can rank just about any keyword in just about any niche; no keyword is ever too difficult for us.
We have the results to back that up; our site ranks at the top of our favorite keywords that generate a ton of relevant natural traffic.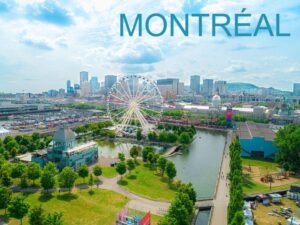 HP Sangha specializes in search optimization because that is what gets the best results with the best return on investment over any other internet marketing strategy in today's world. At HP Sangha we get results, and we have the proof to back them up.
Harpreet Singh Sangha founded HP Sangha SEO at the beginning of 2019. We have helped hundreds of businesses reach their full potential, expanding their customer base and generating more revenue than ever before year after year.
---
Benefits of Our Montreal SEO Services
If you don't have a responsive website, it may make sense for Montreal SEO and Web Design specialists to refresh your site for a better, faster, and friendlier experience for visitors across all devices. SEO is more than keywords for search engines to determine content relevancy.
It is also about ensuring the site's architecture enables visitors to easily and quickly access and navigate around your site. Creating a customer journey that builds understanding and confidence from awareness to purchase. It is important that your site delivers a positive user experience, as they stay longer, exploring and engaging.
These elements are positive SEO factors. Our SEO team implements good on-page SEO techniques to improve the overall user experience, resulting in many short and long-term benefits.
One of the most important advantages companies get from partnering with HP Sangha Montreal SEO Company is increased targeted traffic. Through careful market and competitor analysis, the right keyword selection will result in improving website visitor numbers.
Our SEO experts utilize the latest and most effective SEO techniques to grow website traffic organically. Boosting traffic levels results in higher conversions from visitor to customer, generating more sales for your business.
Do you know what the difference is between companies in the same niche, selling the same product, who is on Page 1 of Google, while the other is on Page 5 or 10? The business leading the market at the top of the search engines has partnered with an effective SEO company.
Having your website optimized by SEO experts – HP Sangha is a fast and easy way to diminish your competition, gain more customers, and grow your business more quickly. Without a targeted SEO campaign your customers won't be able to find you online.
Holding a top-ranking position on page 1 of Google delivers more traffic, brand awareness, and enhanced reputation for your business. Having this elevated status with leading, trusted search engines immediately earns your business relevance, customer trust, and brand credibility.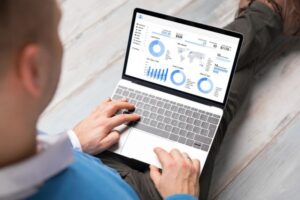 Hiring Montreal SEO services will show your website ranking high on Google, Bing, and Yahoo search pages. The greater the number of pages ranking highly in search engines, the more users are likely to see your site, building your brand dominance.
Creating a successful online presence does not happen overnight and requires an investment. You probably already have had website development, and for effective results, you need to hire our SEO Montreal Agency to provide SEO services for your business.
We deliver the customers to your business online, clearly providing a return on investment (ROI). There is no more valuable or necessary service for any business.
Our regular reporting will clearly show the return on investment of our SEO campaign, including online user demographics, website rankings, and conversions related to your business model – contact forms completed, bookings made, and sales for e-commerce elements.
The comprehensive analytics reporting includes visitor demographic statistics and shows website user engagement metrics.
Every business needs to understand its target customer base. Identifying who your 'best customer' is, and their demographics (gender, age, occupation, location, interests, device type, timing, decision path, etc.) can be incorporated into your website SEO strategy.
HP Sangha SEO Agency will consider this analytical information to connect 'look-a-like' customers who are likely to be looking for your specific services and products. This laser focus brings more targeted customers to your business increasing sales.
Visitors looking for a specific product or service are increasingly searching via their mobile devices, making device responsiveness and site speed important factors for Google rankings. This element can significantly hinder the conversion of search traffic. If sites do not render within a short period of time, users will go elsewhere.
HP Sangha SEO consultants will analyze your business to determine the makeup of your site visitors – desktop, tablet, and mobile, and optimize to ensure your site is easy to access and explore and compatible with all device types.
SEO is the most effective marketing strategy online because the results of Montreal SEO services are permanent and able to be viewed globally online, 24 hours a day, 365 days a year. New entrants will always appear, but unlike paid advertising, the benefits of a completed SEO campaign do not just go away when the SEO contract ends.
Understandably, there is some ongoing upkeep to stay at the top of Google's Page 1, but once you get there you have earned your place, and it will take considerable SEO efforts to take it away.
Successful search engine optimization delivers long-term positioning, unlike pay-per-click (PPC). SEO is the best marketing strategy when you consider reasonable costs in delivering long-term results.
So now you better understand the benefits of SEO, and want to engage search engine marketing (SEM) services to implement SEO for your business. Firstly, ensure that your SEO company has the suitable experience to deliver results and that they provide tailor-made SEO solutions, not SEO packages to meet your individual needs.
Additionally, compare pricing and timeframes for SEO results. Non-cookie-cutter SEO companies will not be able to know the right investment required without more information. It will first require you to invest time and effort to provide the best Montreal SEO company with detailed answers for them to understand your business's individual goals.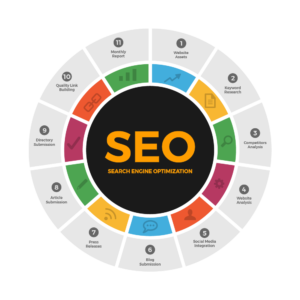 When you have considered Montréal SEO agencies from these viewpoints, you can go ahead and hire the best Montreal search engine optimization agency for your business.
———————
HP Sangha doesn't manage any social media pages for companies, but we do set them up and optimize them for the good of their business website. Having a Facebook page for your business can help generate relevant traffic, and it is recommended to have one, but if a company doesn't have a website and only uses social media to create traffic it is entirely missing the boat.
Companies that only use Facebook pages to save money are losing more than they are gaining by not having a website. Facebook and other social sites are suitable for reaching out to people who already know about the company, but it does little to nothing for people who do not know you exist.
These social media powerhouses are now starting to offer paid ads for their sites. The good thing about social media sites is the fact that they are free, and help the business in addition to the website. When companies don't use a dot com site to save money, and then they pay ads to reach more people with social media, it is like throwing your money in the fire.
Unlike social media which isn't your property, your website won't just go away because a company like Facebook can decide to do what they want with the pages and profiles that you create. It's crucial to invest in your site to rank it on top of the search results, and when you spend on your site that investment will never just vanish unexpectedly like with a social media page.
Usually, we have also found that companies that do a lot of social media marketing often start out doing SEO and can't get the results they want. They usually have trouble ranking websites at the top of search results, and eventually, start optimizing social media for clients to get some results.
A lot of companies that sign on for social media marketing are doing so because they don't know about SEO or they have had a bad experience with SEO. Maybe they have hired someone to do SEO for them in the past but never got the results they expected or have been burned by a web designer offering SEO services that never amounted to anything.
So, if a company is pushing social media management, and they claims to be called search-optimizing experts, be cautious. More than likely it's because they can't get the SEO results that a company expects.
The benefit of having a dot com website for your business is that it reaches out to people who know who you are and to those who have no idea that your company exists. Also, the fact that you own that dot com website for your business ensures that the money and time invested in your firm will always be yours.
A huge misconception about search optimization is that most web designers can get excellent search optimization results. Most people's idea of SEO is that it is something that a web designer sets up on your site when he creates the website, but it couldn't be anything further from the truth. SEO is not something that is a one-time setup, and it's not a one-time fee, or it is not anything that you just plug into your website.
There are not many people who do SEO effectively and also do all these other marketing strategies like; social media management, reputation management, and or content marketing. Not many SEO firms will come to you and guarantee page one rankings because few companies do Montreal SEO effectively to make a bold statement like a page one guarantee.
Since HP Sangha can get the number one rankings for even the most competitive keywords no matter the niche in most cases, we do guarantee first-page rankings when hired for keywords. It is a bold statement for us to make but we can back it up. We have helped lots of businesses grow ten times their revenue by investing in our premier Montreal SEO services.
Search marketing is new to most people, and a lot of people are not familiar with it, or their idea of search marketing is different than they think. It's normal for people to be skeptical of SEO or not know much about it at all.
Proof of number one search results is the most significant factor in trusting a marketing agency. If an agency cannot show evidence of their first page rankings, then it's proof that they can't get the results that you should expect from a Montréal SEO expert.
We love what we do, and we believe our love and passion for helping businesses grow to their full potential shines through in our work and commitment to be the best in Montreal, Quebec.
If you think SEO might work for you, please fill out our discovery form. We believe you will like what we have to offer over any of the other SEO agencies in Montréal. Find out what we can do for your business today and start dominating your competition!